Blue Moon Meditation
August 30, 6:30pm
Full moons are always powerful times to reflect, recalibrate, and celebrate. The heavens are rich not only in beauty but in intensity and energy as well. In August, we are gifted with two full moons — a relatively rare occurrence known as a Blue Moon. The energy of this bonus moon is even bigger and more expansive. Blue moons are said to be full of luck and magic, making their appearance a perfect time to invoke those seemingly big intensions and dreams.
You are invited to join me and other women in midlife to meditate, reflect, intend, dance, and connect under nature's full nocturnal luminosity. The evening will include:
1. Three guided sitting (i.e., meditation) blocks
2. Intention ceremony
3. Dancing, snacking, and visiting under the moonlight.
This event is limited to the first 15 respondents. Dress in layers. Address will be provided upon registration.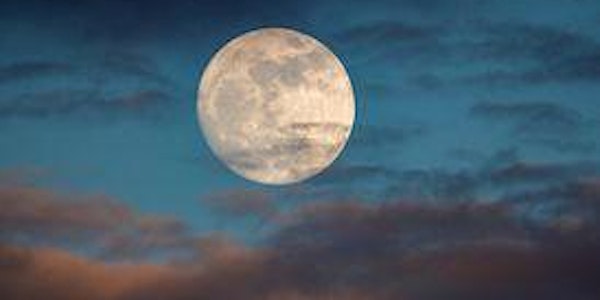 A Day of Embracing the Middle, Sunday November 5th
Embrace the Middle is an empowering, unapologetic approach to midlife. It affirms that midlife is awash in change and uncertainty and guides women to say yes to our changing selves, yes to the challenges of midlife, and yes to oft overlooked wonderful gifts of the middle decades.
This all day gathering will bring Embrace the Middle experientially to life via exploration and connection with other women in midlife. Using a combination of guided and silent meditations, cognitive exercises, music, and movement, we will reveal and map our midlife landscape. By applying gentle presence, illuminating curiosity, and our inner wisdom, we will identify aspects of our lives that are calling for attention and integration. All this in a safe, intimate, and supportive environment nestled in a yurt in a private retreat. 
This day is for you if you…
• Want a warm and welcoming space to "just be"
• Are drawn to illuminate & honor areas of your life that are ready to be integrated
• Want to connect with like-minded and growth-oriented women in midlife
• Want to learn a tool to bring presence, compassion, and clarity into your daily life. 
• Enjoy learning through experience, discussion, and self-discovery 
When: Sunday, November 5th
Where:  In a Yurt in Emerald Village, Vista, Ca
Time:  9-4
What is Self-Care and Why Bother? May 10
This Webinar is the Kickoff of the "Summer of Self-Care" series offered for women veterans or active servicewomen, in conjunction with the Foundation For Women Warriors.
Webinar Description:
Self-Care means intentionally taking time to do things that help our mind, body, and spirit. By choosing to engage in actions that promote wellbeing, we can improve our health, reduce stress, and live more fully. Contrary to what some may think, self-care is not selfish. In fact, caring for ourselves not only reminds us that our needs are valid and a priority but also enhances our ability to more effectively care for others. Even small acts of daily self-care can have a big impact.
Join us for this Summer of Self-Care kickoff session to learn more about the truths, myths, and roadblocks to self-care and some easy self-care practices.
This webinar is for you if you:
• Are curious about the nature and benefits of self-care
• Want to explore myths and roadblocks to self-care
• Want to learn some simple self-care practices to include in your daily life.
Free for female military members
Date: Wednesday, May 10
Time: 4pm and 6pm PT.
Register here
Sharp Women's Conference, June 24th
Sharp Women's Health Conference
This is one one my all-time favorite, in person women's conferences in San Diego and I love this year's focus. I've attended many times and always love it! This year, I also have the honor of being one of the presenters. Join me there! 
"A day of inspiration and connection, the Sharp Women's Health Conference will empower you to focus on yourself and provide you with the tools to live a healthier, more balanced life. The event is open to the general public regardless of current hospital affiliation or health insurance."
The conference includes:
Dynamic keynote speakers
Informative sessions on health, fitness and lifestyle
Health screenings, exhibits and pampering services
Breakfast, lunch, opportunity drawings, a fabulous gift bag and more


Fee: 

$85
Thursday Morning Guided Meditation, 8:30-8:55am PT Resumes
Our Thursday Meditation Group began its third year on January 5th! This complimentary weekly zoom meditation, which began as a one-month series in January 2021,  was so well received that we just kept it going.  Some participants have been attending since the beginning with new women joining at all times. We love when new women attend our lovely group.  All levels and ladies welcome.  There is no cost, no commitment and no need to RSVP or explain if you won't be there.
Why meditate in group? Beside being fun, most of us are more likely to commit to meditate if we have the support of a group. It's the same concept as gym classes, weight watchers, & writing club. Though meditation is an internal "activity," the commitment can still be greater with the support of a group. A few days a week, I actually get up at 5:30am to join a group on zoom to meditate in silence. Though we don't speak, our silent bows to each other and presence support one other's practice. I know I wouldn't do it alone (especially at 5:45 am)!
The beauty of this 8:30-8:55am PT meditation is that it works for several time zones (though admittedly some better than others :). No need to RSVP, just show up.
The structure is:
– Very brief instruction
– A guided meditation followed by
– Silent sitting and 0ptional Q & A
Please arrive on time. There will be no admission once the meditation has begun.
For Zoom link,  contact Shayna,
Full Moon Meditation, Friday January 6th, 7pm
The first week of the New Year can feel like a dull hangover. Most of us ate and drank more than usual, exercised and slept less than usual, and temporarily suspended many of our grounding routines. Even if the holidays were wonderful, many of us find ourselves without steady footing (and with a bit of extra padding) in its aftermath.  And, to compound matters, we are expected to immediately shift gears and get rolling with those New Year's intentions, without any time to transition. At least that's how I've often felt.
This year, I invite you to join me as I draw from  the full moon's energy to help me re-charge and re-calibrate. A full moon is rich in not only beauty but power and energy as well. Even in the colder, shorter days of winter, it appears in its fullness every month. Its full luminosity can remind us of the power of stepping into our own fullness of being.
We can also invite the light to shine on areas of our lives most calling for our attention. Perhaps it's :
the desire for more gratitude

the hunger for more connection

the necessity to release what no longer serves you

the pull to clarify your 2023 intentions

or simply, the need to pause in the magnificence of nature.
Whether it's one, all, or something entirely different, join us for a meditation under the light (and heater and fireplace) of the first Full Moon of 2023.
This event is limited to the first 15 respondents. Dress warmly. Address will be provided upon registration. 
A Morning of Empowerment, Sunday October 9 9-11:30am
Empowerment is all the buzz these days, and for good reason. When we embrace our power, we are alive, energized. and centered in our self-worth. When, however, we are out of touch with our personal power, we feel small, contained and depleted.
What it means to be emowered, and how we get there, is an individual experience. For some, it is having access to resources, for others, it is speaking our truth, and for others it is advocating for a cause.
Together, we will "sit with" and be guided to explore in an embodied way when we feel empowered, when we feel disempowered, and what blocks us from stepping into the fullness of our being. We will use guided meditations, reflection exercises and dyads to enrich our experiential learning.
This women's only gathering will meet from 9-11:30am at a private home in San Carlos. The address will be provided upon registration.
Whether you are new to personal exploration or a long-time seeker, it will be an illuminating experience. This event is limited to 10 women in person.
Covid guidelines will be determined closer to the weekend.  
Fee: &40
Reigster Here
Women's Empowerment Retreat, August 27-28
Being present in life, even to the things and people we enjoy, can be challenging. Our busy minds distract us, constantly taking us away from the here and now. Enter meditation, the practice of presence. Though meditating is a private, inward experience, it is energized and deepened when shared in community. Meditating gives us the opportunity to see how our minds hijack us and to practice returning to this very moment. And, in the rare stillness of meditation, many of us see and experience parts of ourselves that are seldom noticed in our day to day busy lives. 
This women's only Mini Retreat will begin Saturday evening, from 7-9pm, and resume Sunday, from 9-11:30 am. In the evening, with dusk as our backdrop, I will guide you in practicing a variety of meditation techniques with the goal of you experiencing one in which you naturally resonate.
We will continue our practice the next morning by focusing our attention on deepening our self-awareness and exploring what blocks us from more fully living. The retreat will be held at my home in San Carlos though you will sleep at your own.
Whether you are brand new to meditation or a long-time practitioner, it will be an empowering experience. This event is limited to 10 women in person. All in person attendees will be asked to take a Covid home test the day the retreat begins. 
When:  Saturday August 27, 7-9pm  &
               Sunday August 28, 9:00-11:30am
Where: San Carlos Home
Fee: $75
Register Here
A Morning of Loving Kindness Meditation
Sunday February 13, 2022 (POSTPONED until Covid safe)
9:00-11:30am PT
One area where all of us struggle is the ability to live with an open heart. Our life experiences, especially the negative ones, cause us to be protective, wary and judgmental. Loving Kindness meditation, also known as Metta, is the practice of opening our hearts; it helps us connect with our innate capacity to love openly and unconditionally.
In this lovely morning of Metta, Shayna will guide you in a gentle, directive process to help you re-connect with a heart centered state. A Metta practice guides us to relate to ourselves and others with openness, kindness and compassion, even in difficult circumstances or with difficult people. This event is limited to 8 women in person and will concurrently be offered on zoom. (With all due respect, attendance will require proof of vaccination or recent negative Covid test).
Embrace Your Now : A Mind/Body Approach to Personal Clarity, Sunday May 23rd
This past year, the simple question of "How are you?" was especially perplexing to answer. I mean how on earth can any of us honestly answer that question given all that has transpired? Responding "good" or "fine" felt insufficient and disingenuous.
After experimenting and exploring, I found an answer that honestly captures how I am right now. It took a bit of self-reflection and perspective but is genuine and satisfying. How I am right now, in one word, is unfolding. I am unfolding.
Identifying my "Now Word" has be wildly helpful. It has enabled me to appreciate how I am genuinely doing, provides perspective, and gives me room to manage my emotions more effectively. Overall, my "Now Word" gives me clarity, context, and calm.
We'd love to help you find that same clarity and calm.
We'd love to help you find and embody your "now word."
This workshop is for you if you:
Are feeling lost and confused about "How You Are"

Want to identify and embody your "Now Word"

Are open to learning through mind and body approaches
In this workshop you will:
Learn the difference between mindfully being in your "now" and goal setting

Self-explore with guided meditations, discussion, and experiential exercises

Be guided to embody and fully embrace your "now word"
Facilitators:
Shayna Kaufmann, Ph.D, Clinical Psychologist & Meditation Instructor
Sarit Yaniv, MA, Master Expressive Therapist
Investment: $27
Group size limit: 12 women
To Register: Click Here
Live Podcast Interview of Shayna, Wed. December 16, 9am Pacific Time
Such a wonderful conversation  with the lovely Naomi Estment!
Unpacking 2020 & Repacking for 2021, Tuesday December 15, 8:30 am pacific time
2020 is a year for the history books! It has rocked our foundation, challenged us, awoken us, and shined a bright light on so much good and so much "not soo good."  A year such as this beckons an unpacking of our most significant take-aways and a reckoning with the ongoing challenges. Though many of these challenges will continue into 2021, we have a choice of how we would like to proceed into next year, i.e. what we would like to pack.                                                                                                                                                                                                                                                                                                                                                Please join me in a guided meditation to explore this topic (first half hour) and an optional open discussion and sharing to follow.
I'm setting a time to accommodate all our global sisters who I hope will join 
Tuesday, December 15th
8:30 Am Pacific Time – bring coffee
9:30 – Mountain time – re-heat your coffee
10:30 – Central Time – bring 2nd (or 3rd) cup of coffee
11:30 – East Coast – bring lunch
12:30  -South America – bring lunch
5:30 – Europe – bring wine
6:30 – Israel – bring falafel
3:30 (Friday afternoon)- Australia – bring tea
                                                                                                                                                                                                                                                                                                                                                                This event is my gift though please
click here
to indicate if you plan attend and to get zoom link.
Webinar: Embracing Self-Compassion, Tuesday September 22, 5:00-6:15 Pacific Time
For most of us, treating others with kindness and compassion comes naturally. When we see someone experiencing physical or emotional pain, our heart instinctively goes out to them. But what about how we treat ourselves? Do we exhibit the same kindness and compassion to ourselves as we do to others? If you are like most people, the answer is emphatically no. When it comes to ourselves and our work narrative, harsh judgement and self-criticism is the norm. This lack of self-compassion is especially true during times of undue stress like now.
This webinar is for you if you..
Criticize your performance, even after obvious achievements
Refer to yourself in very harsh terms
Feel guilty over not excelling at everything you do
In this Webinar you will learn about
The concept of self–compassion
The connection between self-compassion and all aspects of your life
Tools to cultivate self-compassion
Tuesday, September 22, 5:00pm-6:15 pm Pacific Time
Fee: $20
Managing Anxiety with Mindfulness for Teachers, Thursday August 27, 5-6:15pm
The fear and anxiety around COVID-19 has spread almost faster than the disease itself. The myriad of worries, "what ifs," uncertainty and loss has hijacked us. And it feels awful. Some of our worries are actually happening though most of our fears likely won't come to pass. They are creations of our mind that lead us further into a state of stress and fear. Enter mindfulness.
Mindfulness teaches us how to "be" in here and now, rather than in living in the world of worry. It helps us examine what it really happening vs. what "could" happen. And when we are more present, we feel less helpless. This, in turn, lowers our stress level, makes us feel better, sharpens our decision-making, and helps us to be more connected with our students, colleagues and family.
This Webinar is for you if…
• Are anxious and feel hijacked by worrisome thoughts
• Are curious about mindfulness
• Want to acquire more tools to help manage anxiety
In this Webinar, you will learn:
• What Mindfulness IS and is NOT
• Symptoms of Anxiety
• Mindful Tools to Help Manage Anxiety
Fee: My Gift to Teachers
Gaining Clarity Through Your Inner Wisdom, September 2020
Our life lessons, particularly those from challenging events, are our most profound teachers. These lessons are the gifts of the Middle. I call this Accrued Wisdom. These lessons of living are especially important during stressful, uncharted times; when it's not clear what to do, we can draw on our Accrued Wisdom. And yet, we consistently neglect to pull from this wealth of knowledge and experience.
To activate our wisdom, we have to take the time and re-examine our learning and our truths. What lies beyond these "known lessons" is a deeper layer of wisdom – a subconscious wisdom just hidden from our day-to-day attention.
By taking time in this workshop you will unlock and harvest your Accrued Wisdom. We will reflect upon and explore our conscious wisdom. We will then use a guided meditation to delve into our "less known," intuitive wisdom. Together, our conscious and intuitive wisdom, can help us navigate this challenging time.
Contact Shayna if Interested
Introduction to Meditation: Practical Tools to Enhance Mental Well-Being, Tuesday, June 9th 5:00 PT.
Embrace the Middle  is teaming up with The San Diego NAACP  to introduce you to meditation.
The relationship between meditation and mental health is clear: meditation absolutely improves our mental wellbeing. Whether it's lowering anxiety, improving sleep, reducing stress, or increasing focus, research shows that meditation works. In this introductory class, you will learn about the concept of meditation and several forms of meditative tools to help during these challenging times.
Registration now closed.
Registration is required to receive the link.
Embracing Forgiveness From the Middle
Most people think of Forgiveness as a dramatic moment when one or both people decide to forgive a past transgression and make amends. This is NOT what this series is about. It's about healing our own resentment in order to enable us to move on. Read More
Approaching Forgiveness over a series of weeks allows the myriad of emotions and complexity of the process to gradually unfold over time.
Mindfulness and Cider: The New Happy Hour
What do you get when you mix Mindfulness with Cider? The best tasting cider you've ever had! (And possibly the funnest mindfulness lesson you've ever had).  Put simply, mindfulness is bringing full awareness to the here and now, especially through the senses, like taste, touch, and smell. In this fun, women-only evening, we will  use samplers of cider to lean about mindfulness and to bring the mindful experience to life.
Shayna Kaufmannn, Ph.D., a Clinical Psychologist and 15-year Zen Meditation practitioner, will guide your learning.  This complimentary evening is offered under her Embrace the Middle business and teachings.  No meditation experience necessary.  The teaching and guided meditations are complimentary but the participants will have to purchase their own cider flights for tasting.  (A sampler of three ciders costs $11).
When:  Coming in May 2019~
Where: Bivouac Ciderworks, 3986 30th Street, San Diego, CA.  92104
Limited to first 15 women to register. Kindly RSVP:
Contact Shayna if Interested
Introduction to Mindfulness
The buzz around mindfulness is well deserved! People who practice it consistently know themselves better, connect more deeply with others, have less anxiety and depression, respond to life's challenges more gracefully, and appreciate the gifts of presence. Mindfulness refines our quality of "being" as we tread through our experience of "doing."
Shayna draws from her 14 years of dedicated Zen practice and regular meditation retreats to guide your learning. She will introduce you to the basic concepts and foundational practices of mindfulness and use guided meditations for experiential learning.  No prior mindfulness or meditation experience necessary
Self Care and Compassion
Self Care Happens ON and BENEATH the Skin
Ruthi Swartzberg, Aesthetician and Owner of Oasis Day Spa and Shayna are teaming up to expertly and gently guide you to:
Cultivate Compassionate Self Talk to Reduce Negativity
Nurture You Skin to Enhance Self Confidence
Apply Lovingkindness to Heal Your Body and Mind
Understand What Your Skin Needs to Thrive
The evening will be held at the La Jolla Crossroads Clubhouse on November 15, 2018, from 5:30-7:30 pm.
This event is complimentary though registration of required for planning purposes.
We hope you join us for an evening of nurturing your skin and spirit.
To register, click here: https://www.eventbrite.com/e/self-care-and-self-compassion-an-evening-of-nurturing-your-skin-and-spirit-tickets-50677476697
Embracing Our Bodies From the Middle
Body-rejecting beliefs such as "My thighs are too big," "My boobs are too saggy" and, of course, "I'm fat!" often play like non-stop recordings in our head. What would it mean and feel like to actually accept and love our bodies in their entirety? Read More 
"The boundary to what we can accept is the boundary to our freedom." (author unknown)